General information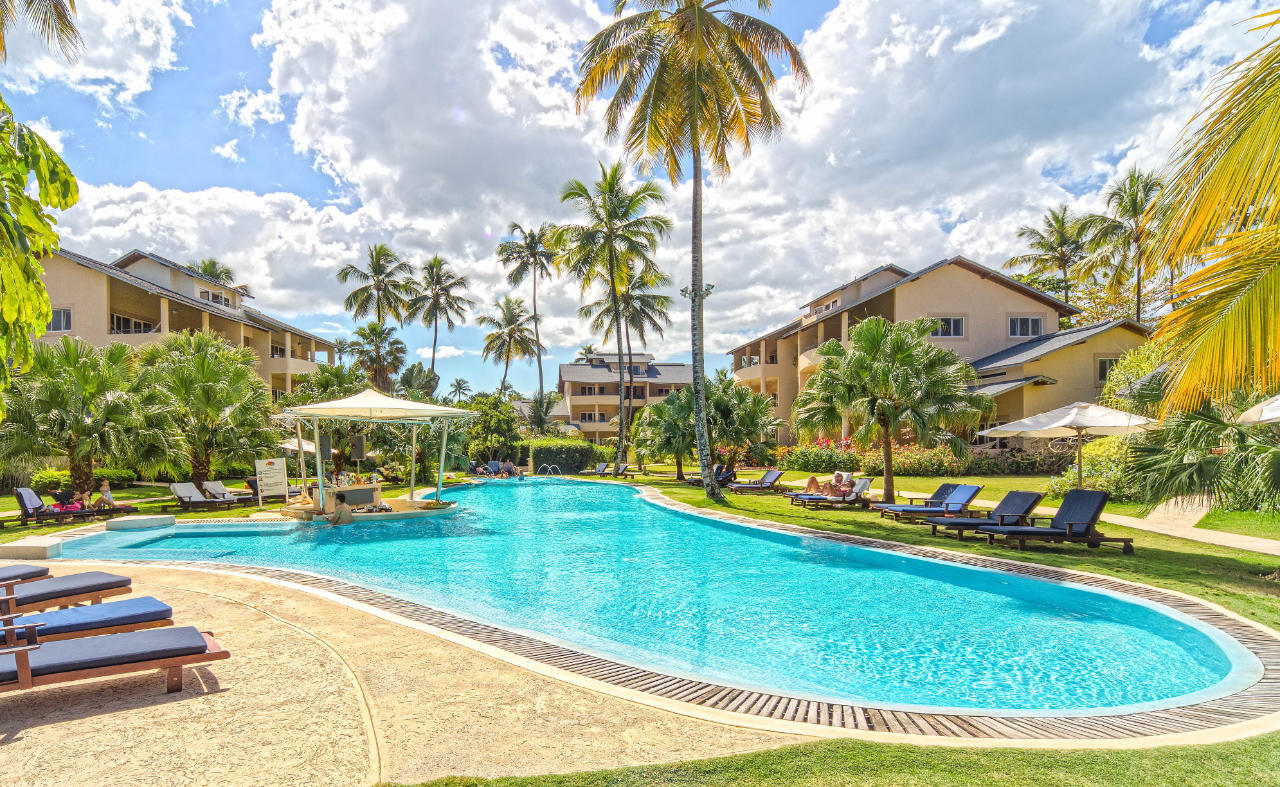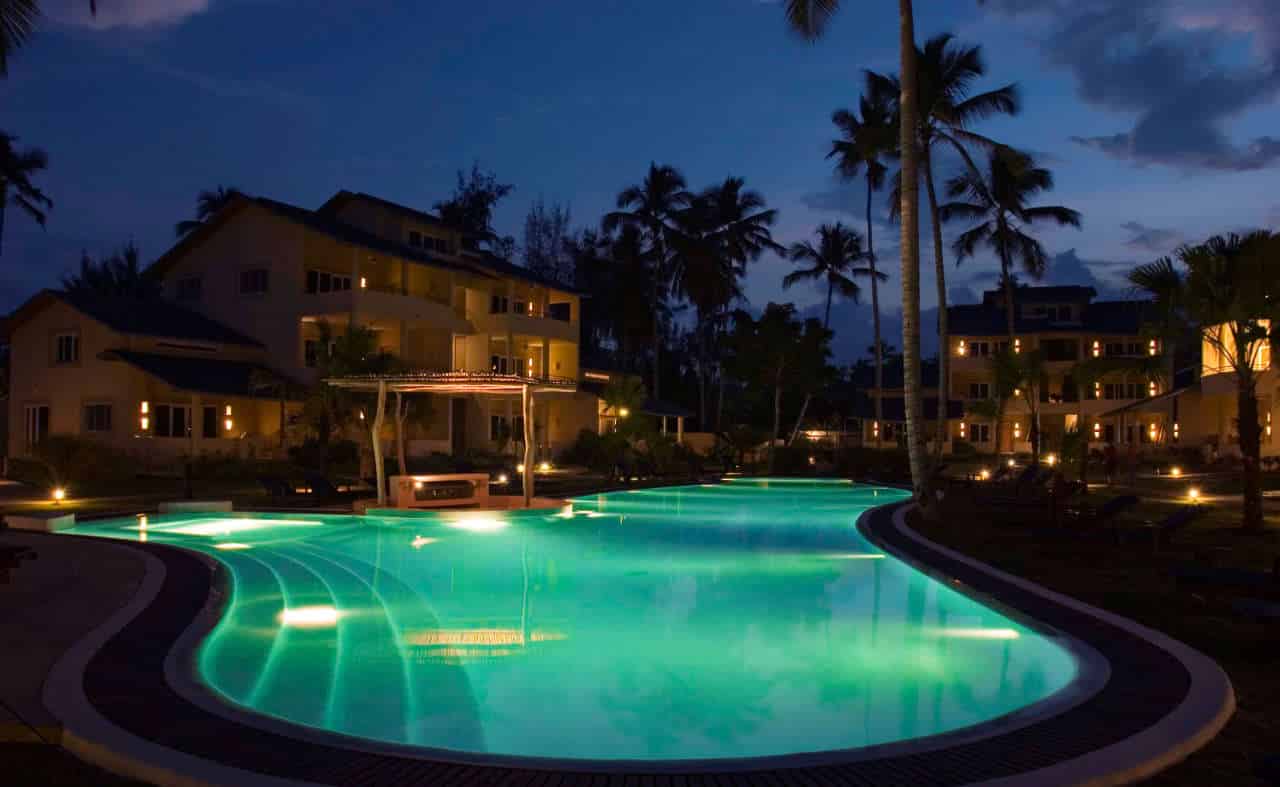 Do you dream of surfing and beach life without problems? Then schedule a relaxing vacation at the Hotel Alisei, with 54 luxurious apartments of various sizes, a suite for couples of young spouses on honeymoon and 6 "penthouse". Relax for dreaming and fun insured: this is how we can describe Las Terrenas as a great idea, an ideal vacation destination for all. You will not get tired of being surprised at the sight of the immense beaches of white sand and will live the magic of a climate more than perfect and of the way of being unique, typically relaxed and pleasant, of the people of the place. Our apartments have all kinds of comforts, as modern as possible, to make your stay a truly unforgettable experience. Available 1, 2 and 3 bedroom apartments apart from the Villa type and the "Penthouse" studio.
Schedule and cleaning service
Daily cleaning service for all apartments. Linen change twice a week and bath towels up to 7 times a week, at the request of the client.
Check in time: 03:00 PM / Check out time: 01.00 PM
Early check-in and late check-out without charge depending on availability.
How to come
The Hotel Alisei is located in the vicinity of the lively town of Las Terrenas on the wonderful Samaná peninsula in the northeast of the Dominican Republic.
The trip by car from the capital of Santo Domingo lasts about 2 hours, depending on traffic conditions. Alternatively, you can fly aboard small planes, from La Isabela airport (near Santo Domingo) to Portillo airport, which is just 10 minutes from our hotel.
The trip from Puerto Plata or from Santiago lasts approximately 2 1/2 hours.
For our guests coming from the new "Samaná International Airport" El Catey (AZS), the taxi ride takes only 30 minutes. With regard to the possibility of transportation in the Dominican Republic, contact us without problem.
You can count among your preferences at the Baraonda Restaurant & Music Luonge Bar, the Alisei Spa and the large open-air swimming pool with its own bar. You will find the way to relax in our pool overlooking the ocean, with a fountain for children's games, a pool with whirlpool and a bar. Chair longs and free towels will be at your disposal both in the pool and on the beach. The pool is located in our tropical park, in the suggestive framework of large palm trees and many other lush tropical plants.
Come enjoy the view of the ocean in our exclusive Baraonda Restaurant with Music Lounge Bar, where fun is guaranteed for the long nights of the weekend.
Apartment
The Hotel Alisei has 54 brand new apartments with one or more bathrooms, private access with spacious terrace. The interiors are of an important design, decorated with elegance in caráibico style, luxury furniture in tropical solid wood, with fabrics refined in warm inks and kitchen and room with many multicolored pillows.
You can choose from a variety of elegant apartments with sea view, from 2 to 6 people. For couples, we offer one-bedroom apartments with a cozy kitchen. If the use of the kitchen is not requested, a penthouse apartment for one or two people is available.
For honeymoon or VIP guests we have made a dream apartment, very romantic, with large bathtub inside the room, elegantly decorated room, full kitchen separated from the living room, large balcony with first row view over the ocean.
Regardless of the choice, you will feel the warmth of typically Dominican hospitality, you will find a good quality service and an incredible variety in terms of gastronomy, fun, relaxation possibilities and recreational activities to spend your time resting in a house, far from your home.
The on-duty janitor will give useful advice for the different excursions and for shopping in the area.
Special for young spouses, our jewel Honeymoon Suite, is a romantic apartment, large and elegant, has 1 room with king-size double bed and a bathtub inside it, plus 1 spacious bathroom apart, equipped kitchen, spacious Living room with a concrete sofa and balcony.
Each apartment has an integrated kitchen (except in the "Studio" apartments) with a distributor of drinking water, a stove, a toaster, a blender, a coffee maker and a coffee maker, a large fridge with a separate freezer, plus all the amenities that include: TV by cable, DVD, MP3, telephone, ADSL wireless Internet connection, air conditioning and ceiling fan, safe.
Through large window-doors, you access a private terrace with a great view of the ocean, furnished with sofa, hammock, table and chairs to take your meals outdoors.
Hotel Alisei has electric power 24 hours and emergency generator, hot / cold running water, purified drinking water, reception service and concierge from 7:00am until 11:00pm, security and surveillance, parking.